Sumter Optical
Since 1972, Stokes Regional Eye Centers has been committed to total quality vision care. Our Exceptional Optical Teams at Pee Dee Optical and Sumter Optical provide friendly service with emphasis on complete quality products and customer satisfaction.
Meet our Opticians!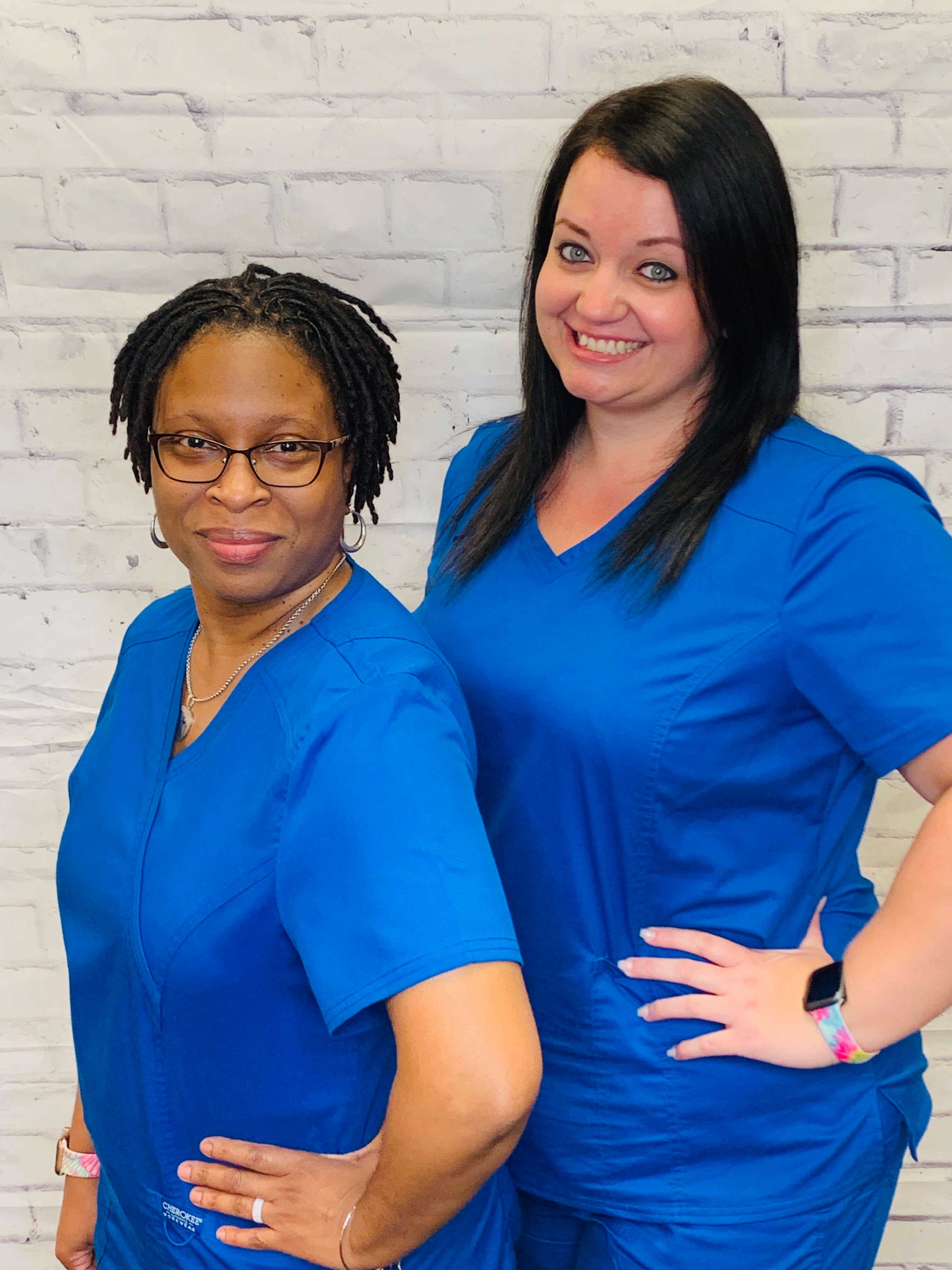 Sumter Optical
Beth, Apprentice Optician
Ta-Meeka, Apprentice Optician
We are currently offering Package Pricing, Value Package Pricing and 50% Off of Multiple Pairs every day!
We has an option for every prescription and budget.
Frames and Sunglasses
Sumter Optical offers a wide selection of top quality frames including
Ray Ban
Kate Spade
LAMB by Gwen Stefan
Guess
Michael Kors
Oakley
Silhouette
Nike
Maui Jim
Costa Del Mar
Ray Ban
Children's Sunglasses
and more!
Our selection of Sunwear was chosen to give you durable, fun options so your eyes are well protected and you look great while wearing them!
Prescription Lenses
Our Opticians are passionate about ensuring you see and look your best! We offer all of the best Lens Materials and Enhancements and will fit you in the most advanced lenses available.
Our Lens Offerings Include:
Varilux Progressive Lenses
Varilux X, Varilux Comfort Max and more

Advanced Technology in manufacturing means these lenses are very comfortable to use, easy to adapt to and give you the clearest vision possible!
Crizal
Crizal Sapphire 360, Crizal Avance and more
Crizal Coatings are crystal clear, scratch resistant and easy to clean. You will love them!
Transitions Light Adaptive Lenses
Transitions Gen 8, Transitions Style Colors and more
Transitions lenses allow your eyes to ease into new light situations and provide exceptional protection from harmful UV light! Generation 8 changes faster than ever when going in or outside and are darker than ever as well!
XPerio Polarized Sunglass Lenses
Polarized Sunglass Lenses give you the best glare reduction and comfort in bright sunlight. Our office recommends that everyone own a pair of polarized prescription eyewear!
EyeZen Anti-Digital-Strain Lenses
Spending more time on the computer and handheld devices? Eyezen Lenses reduce digital eye strain, helping you to avoid headaches, protecting your eyes from high energy blue light and making your near vision more comfortable all day long! Eyezen are recommended for single vision lens wearers ages 8 and up!
Single Vision, Bifocal, Trifocal, Progressive, Specialty lens types
Polycarbonate and High Index Materials
Readers and More!
Safety Glasses
All safety glasses meet ANSI and OSHA requirements. Pee Dee Optical offers the latest in safety lens and frame technology for maximum protection.
Contact Lenses
Stokes Eye Center provides comprehensive fitting of contact lenses at a competitive price. Lens fittings include all of the following components:
Insertion and Removal Training
Care Instructions
K-Readings
Slit lamp exam
Visual acuity testin
Our highly trained professionals make every effort to comfortably fit all patients desiring contacts and provide assistance with selection from a complete line of contact lenses including:
Soft Daily Wear, Disposable Lenses
Soft and Rigid Gas Permeable Bifocals
Toric Lenses
Irregular and High Astigmatic Fittings